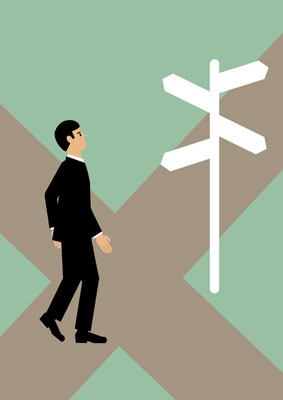 Where do you start when you need a bespoke plastic film supplier for a special application? How do you choose from Acetate or Aircell, Polyester or Polycarbonate? And with so many TLAs (that's 'Three Letter Acronyms'), knowing your PLAs from your PVCs can be a dizzying prospect to the newcomer.
That's why A.Warne have created this simple guide, to help you ask the right questions and make informed choices when finding a bespoke plastic film supplier.
Do I Need A Plastic Film Converter Or A Plastic Film Manufacturer?
In this first step, it's important to know the difference between these two types of supplier. Manufacturers supply huge quantities of film on reels in a few different sizes and formats. They typically don't offer a consultation service and lead times are usually weeks or months rather than days. Great if you need a lot (and I mean A LOT) of stock film for general applications, but not so great if you have a bespoke requirement.
Converters like A.Warne stock a range of different films from multiple manufacturers. A good plastic film converter can source and process plastic films to suit almost any application. They are problem solvers and will offer consultation. Often they will be part of the product development process. Lead times tend to be much faster, sometimes as little as 24hrs and minimum order quantities are much smaller. A.Warne can supply stock or bespoke plastic films for a huge variety of applications.
If your application is bespoke, you will need a plastic film converter, not a manufacturer.
What's Your Problem? Establish Your Bespoke Plastic Film Requirements.
Before you approach a supplier make sure you are clear about your requirements, or more specifically, the requirements of your plastic film. You would be amazed how diverse the applications of plastic films can be, so try to be as specific as possible.
"A few years back we were approached by the team behind the supersonic Concord aircraft. In a testing environment they needed a bespoke plastic film that would only break at the exact pressure created by a sonic boom. We delivered. It is bespoke film applications like this that we specialise in. They're not easy, but we love finding the perfect solution."
– Jonathan Moore, A.Warne & co
Take a look at the list below and use it to arm yourself with a comprehensive set of requirements to aid the supplier in producing a quote.
Where will the film be used? Think about temperature, humidity, corrosion and adjoining materials.
How will the film be used? Think about life-cycle, wear and processing.
What are the most important properties of the film? Is it strength, clarity, safety, hygiene?
Which regulations should your film comply with? Think about hygiene, safety and environmental requirements.
A good plastic film converter should ask you these questions (and more) before they provide their quotation. It's a good idea to be prepared with the answers to make sure nothing is overlooked. It will also give you an opportunity to understand your requirements and make informed material choices.
Can Your Bespoke Plastic Film Supplier Deliver On Their Promises?
Obviously price is an important factor in selecting your supplier. But consider the true cost of a supplier going bust mid-production or a quality control failure. Here are some other important factors to think about when selecting your bespoke plastic film supplier.
Are they accredited?
Look out for certificates from ISO (The International Standardisation Organisation). These certificates come from the largest standards authority in the world and ensure suppliers meet strict assessment criteria.
Specifically, look out for ISO 9001. This certifies that the company has adequate quality management systems in place. A good supplier should also have an ISO 14001 which shows that the company has an environmental management system in place, to minimise their impact on the environment. Lastly, BRC for food applications is an absolute must!
If these documents aren't displayed on the suppliers website, request that they send you a copy.
What experience do they have in similar bespoke plastic film applications?
Whilst theory is great for estimating outcomes, practice makes perfect. So make sure your supplier has had experience producing bespoke plastic film for similar applications. Ask them for examples and specific companies if they're able to divulge that information.
Assess their financial stability.
Ensure that the company you're working with has a healthy financial status. Are they likely to be able to weather an economic downturn. Do they have the cash flow to bankroll their supply chain. You can check these details for free (or a few pounds for a more detailed version) on sites like www.companycheck.co.uk or www.endole.co.uk.
Ask for References.
A good bespoke plastic film supplier will have a long list of successfully completed jobs. Ask for some references and get in touch. Ask about the service, reliability and any times the company may have let the client down. Nobody's perfect, so it's good to know where the supplier has room for improvement before you start working with them.
Be Cautious of 'Yes Men'.
Assuming you're not a plastics expert with years of experience, it's unlikely that you know exactly what you need (why else would you be reading this!). So be cautious if a supplier is willing to supply you with a bespoke plastic film without proper consultation. You may end up with something that's not at all suitable for the application.
Your ideal bespoke plastic film supplier should have a lot of questions for you. They should challenge the product specifications to ensure they're offering you the best material with all considerations accounted for.
Look No Further
A.Warne & Company have been in the business since 1926, our experts have an unrivalled level of experience and our quality control systems are some of the best in the world. We hold an ISO 9001 for our quality management systems and an ISO 14001 for our environmental management systems.
If you're looking for a UK bespoke plastic film supplier that ticks all the boxes, contact A.Warne today. We specialise in bespoke applications and would be delighted to discuss your requirements.
Call our sales and assistance helpline now on 020 8543 3045 or email info@awarne.com.